I became a Mozillian 10 years ago when I started participating in Bugzilla and helping with the Spread Firefox campaign, earning both the 25 million and 50 million-downloads coins. I was just a freshman at the University of Illinois studying Computer Science, but I was eager to help the non-profit Mozilla create a web browser that promotes user choice for liberty.
Mozilla's founders created the mission for openness, innovation and opportunity on the Internet; and because of that, I was able to find my passion of helping people. In between lectures, I hacked on open source Firefox to create the AwesomeBar through many iterations of conversing with individuals to learn about their specific needs. I collaborated with other Mozillians to come up with ideas and to implement them into this Firefox feature which still provides better and faster choices for everyone.
Yesterday, I cried when I learned that one of Mozilla's co-founders was leaving [brendaneich.com]. It was the most I've cried since my mother passed away, and in some sense it was appropriate as Brendan is a "founding father" of the organization I've dedicated over a third of my life to.
Even as Brendan announced his departure, he provided next steps to advancing the mission by reaffirming Mozilla's focus on users. The direction he provided could put the non-profit Mozilla as a users union leader to push back the bullying aspects of the Internet that prey on individuals (think of privacy policies or terms of services) and instead flip that around to be pro-user [blog.mozilla.org].
I'm a Mozillian because the founders made Mozilla with the mission. I believed in the mission when I became a Mozillian, and I still believe in it now — especially with this golden opportunity for Mozilla to fight for users. I hope all Mozillians can continue to collaborate together to make the world a better place for everyone.
– Ed Lee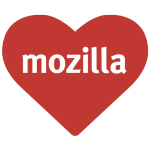 2 Comments | Tags: AwesomeBar, Mozilla, UIUC, User Data