Wow. The numbers are coming in from NPD with Nintendo way on top for both hardware and software. A total of over 850,000 units of DS, Wii and other hardware as well as over 1.1 million copies of games when counting the top 5 games of all systems from the month. This is especially interesting because compared to May 2006 numbers, hardware and software are up almost 70% and 50% respectively for the usually slow-for-video-game middle part of the year.
I suppose Nintendo has been getting more and more sales in the recent months, but now they're starting to put up press releases like this… 😛
Oh, my! All this attention is enough to make a girl blush!

As a princess I'm used to being adored, but this is just too much! I know I'm probably sounding like a broken record, but once again my friends at the NPD Group are telling me that Wii and Nintendo DS finished May as the most popular systems in the United States.

Thanks to everyone for your wonderful support! Nintendo couldn't have made it back to the top without you. You're all Mario-caliber heroes in my book.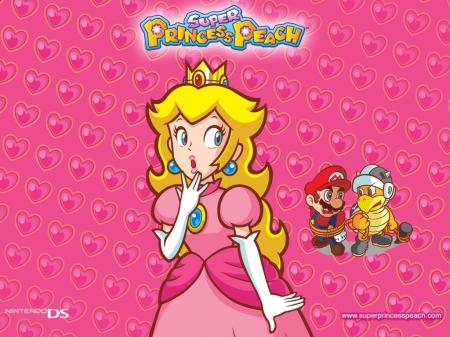 Source: NeoGAF and GoNintendo
No Comments | Tags: DS, Nintendo, Wii