It's been a few days since starting at Mozilla, and I've looked through various RFCs to find the related work and analyze the structure for writing my own for the project. I've been making good progress and posting my findings on the Mozilla newsgroups such as mozilla.dev.apps.firefox [groups.google.com].
I'm still matching up aliases to names and names to faces (and trying to figure out if I should call people by their IRC aliases or their names), but people have been good in introducing themselves – helping me to make the connections between them and the features they've worked on for Mozilla/Firefox/Gecko.
So as a little present to them for the summer, I've set up my Nintendo Wii with controllers and games on the first floor of building K. (As a reminder for myself, so that I don't forget by the end of the summer: 4 controllers + 1 nunchuk, Wii Sports, Trauma Center, Zelda: Twilight Princess, Super Paper Mario, Wii Play, Super Monkey Ball.) And I just happen to conveniently move out of building K to building S this same day, so I won't get distracted to play some games during the day.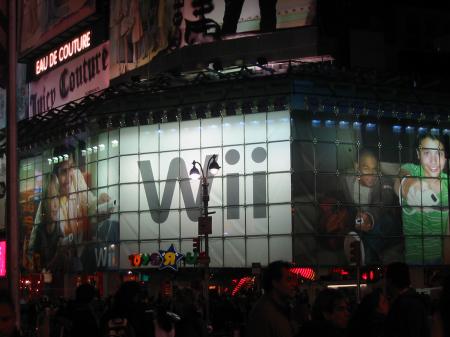 No Comments | Tags: Mozilla, Nintendo, Summer of Code, Wii